Book recommendation: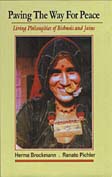 ---
Join us on



Facebook!
---
RSS engl.
RSS all lang.
Donation to EVANA.
Welcome
This page is no longer updated!
Welcome to the European Vegetarian and Animal News Alliance (EVANA).
The EVANA service offers international news in several languages. We hope that you find this new scheme useful and interesting.
In case you want to inform visitors of your own websites also about what is going on in the world of animals and vegetarianism, just contact us and we can arrange our information (or certain parts of it, according to your requirements) to be transferred to your website automatically.
Your EVANA Team
If you have any question please contact us: info (at) evana.org
---
EVANA is looking for correspondents from all corners of the globe
Translators are also needed
The EVANA system is developing rapidly and we would like to invite interested people everywhere to participate in the further enlargement of this unique project which works exclusively for animals and vegetarianism.
We are looking for volunteers to send us articles and inform us about developments and trends as well as important calendar inputs.
So far we bring news in seven languages but we are eager to accommodate also other languages if we can find the right person(s) to run the respective language sectors.
If you are, like us, interested in vegetarianism, animals and nature, you are cordially invited to join our team.
Welcome!

The EVANA Team
info (at) evana.org
2012-12-21
2012-12-21
2012-12-21
2012-12-21
2012-12-21
2012-12-21
2012-12-21
In our ninth season in Antarctica, Sea Shepherd is embarking upon its biggest campaign yet to defend at-risk whales!
2012-12-21
2012-12-21
Drilling Set to Begin Immediately Risks Massive Spills, Polar Bears, Walruses, Bowhead Whales
2012-12-20
2012-12-19
2012-12-19
2012-12-19