Book recommendation: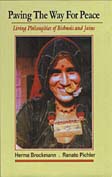 ---
Join us on


Facebook!
---
RSS engl.
RSS all lang.
Donation to EVANA.
Some large lobsters are luckier than others
25 March 2011
Occasionally there are press articles about old caught lobsters raising so much interest that people allow them to live.
It's a shame that smaller members of the species don't trigger off a similar compassionate behaviour because, after all, they don't want to be cooked to death either in an inhumane, long procedure.

Source: Huge lobster saved from the pot
Author: EVANA
Link:
Eat vegetarian for animal's sake
Link:
Giant lobster avoids becoming lunch and finds home on Coney Island
Link:
Lobsters and Crabs Feel Pain, Study Shows
Link:
Should Killing Lobsters In Boiling Water Be Outlawed?
Date: 2011-03-25
Other EVANA-articles about this topic:
Austria: Judgement for the protection of lobsters
(en)
2020-01-25
2013-05-29
2013-01-19
German Agriculture Minister Aigner and FAO head Graziano da Silva urge international community to develop principles for responsible investments
2013-01-17
2013-01-17
2013-01-17
2013-01-04
2013-01-03
2013-01-03
2013-01-03
2012-12-30
2012-12-29
2012-12-28