Book recommendation: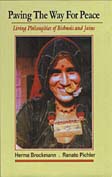 ---
Join us on


Facebook!
---
RSS engl.
RSS all lang.
Donation to EVANA.
Strict vegans in India: Aryans
5000 year old tribe still on a vegan diet
.......There are about 1,000 descendants of the Aryan tribes and they live scattered around Gilgit, Hunza, Kargil and Leh. Being nature worshippers, they celebrate the Bononah (nature) festival and are strict vegans, which means they are not only strictly vegetarian but also don't consume milk or milk products.......

Source: A secret the Himalayas hold
Date: 2009-01-21
2013-05-29
2013-01-19
German Agriculture Minister Aigner and FAO head Graziano da Silva urge international community to develop principles for responsible investments
2013-01-17
2013-01-17
2013-01-17
2013-01-04
2013-01-03
2013-01-03
2013-01-03
2012-12-30
2012-12-29
2012-12-28
2012-12-28
Wild wolves and brown bears killed over £20 Rudolph pâté