Book recommendation: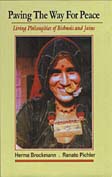 ---
Join us on


Facebook!
---
RSS engl.
RSS all lang.
Donation to EVANA.
Mayor of Chicago asks residents to go vegan
Vegan intitiative for losing weight
In a video of a local TV program, Chicago mayor Rahm Emanuel asks residents to go vegan in order to improve their health and to help reduce the city's obesity rate. The mayor endorses a popular fitness and eating regime invented by former pro triathlete Rip Esselstyn. Esselstyn presents examples of vegan dishes and speaks in favor of the vegan diet. Testimony from another person as well.

Source: Rahm Emanuel Asks Chicago Residents To Go Vegan
Author: cs
Date: 3000-01-01
2013-05-29
2013-01-19
German Agriculture Minister Aigner and FAO head Graziano da Silva urge international community to develop principles for responsible investments
2013-01-17
2013-01-17
2013-01-17
2013-01-04
2013-01-03
2013-01-03
2013-01-03
2012-12-30
2012-12-29
2012-12-28
2012-12-28
Wild wolves and brown bears killed over £20 Rudolph pâté