Book recommendation: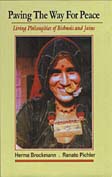 ---
Join us on


Facebook!
---
RSS engl.
RSS all lang.
Donation to EVANA.
Taxing junk food could improve diets, review finds
13 December 2012
Taxes on soft drinks and foods high in saturated fat and subsidies for fruits and vegetables could improve diets and overall health, according to a new review from New Zealand researchers....

Source: Taxing junk food could improve diets, review finds
Author: Foodnavigator
Date: 2012-12-13
2013-05-29
2013-01-19
German Agriculture Minister Aigner and FAO head Graziano da Silva urge international community to develop principles for responsible investments
2013-01-17
2013-01-17
2013-01-17
2013-01-04
2013-01-03
2013-01-03
2013-01-03
2012-12-30
2012-12-29
2012-12-28
2012-12-28
Wild wolves and brown bears killed over £20 Rudolph pâté