Book recommendation: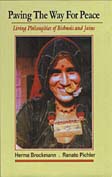 ---
Join us on


Facebook!
---
RSS engl.
RSS all lang.
Donation to EVANA.
Mercury in Fish and Shellfish
...Nearly all fish and shellfish contain traces of methylmercury. However, larger fish that have lived longer have the highest levels of methylmercury because they've had more time to accumulate it. These large fish (swordfish, shark, king mackerel and tilefish) pose the greatest risk...

Source: Mercury in Fish and Shellfish
Author: U.S. Food and Drug Administration
Link:
Widespread Seafood Fraud Found in New York City
Date: 2012-12-13
2013-05-29
2013-01-19
German Agriculture Minister Aigner and FAO head Graziano da Silva urge international community to develop principles for responsible investments
2013-01-17
2013-01-17
2013-01-17
2013-01-04
2013-01-03
2013-01-03
2013-01-03
2012-12-30
2012-12-29
2012-12-28
2012-12-28
Wild wolves and brown bears killed over £20 Rudolph pâté