Book recommendation: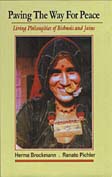 ---
Join us on


Facebook!
---
RSS engl.
RSS all lang.
Donation to EVANA.
Shocking new live export investigation: TNUVA, Israel
Australian cattle are again at the centre of a shocking expose that is making international headlines.
Frightened animals being bashed, hit, shocked with an electric prod in the eyes and face before suffering a terrifying death... these are the images filmed by Israeli journalist and undercover investigator, Ronen Bar....

Source: Watch his interview...
Author: Animals Australia Video/WARNING: contains some graphic image
Date: 2012-12-12
Other EVANA-articles about this topic:
Abuse prompts further calls for ban on Australian live exports
()
2013-05-29
2013-01-19
German Agriculture Minister Aigner and FAO head Graziano da Silva urge international community to develop principles for responsible investments
2013-01-17
2013-01-17
2013-01-17
2013-01-04
2013-01-03
2013-01-03
2013-01-03
2012-12-30
2012-12-29
2012-12-28
2012-12-28
Wild wolves and brown bears killed over £20 Rudolph pâté