Book recommendation: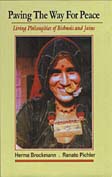 ---
Join us on


Facebook!
---
RSS engl.
RSS all lang.
Donation to EVANA.
Bird flu detected in southern Russia
11 December 2012
Avian influenza of the dangerous H5N1 strain has been detected in a population of wild birds in Russia's southern Krasnodar Krai region. According to preliminary data in the region, at least 4,000 wild birds have been found dead....

Source: Bird flu detected in southern Russia
Author: Globalmeatnews
Date: 2012-12-11
2013-05-29
2013-01-19
German Agriculture Minister Aigner and FAO head Graziano da Silva urge international community to develop principles for responsible investments
2013-01-17
2013-01-17
2013-01-17
2013-01-04
2013-01-03
2013-01-03
2013-01-03
2012-12-30
2012-12-29
2012-12-28
2012-12-28
Wild wolves and brown bears killed over £20 Rudolph pâté