Book recommendation: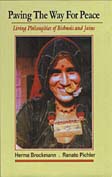 ---
Join us on


Facebook!
---
RSS engl.
RSS all lang.
Donation to EVANA.
Backyard Butchers Turn One Corner of Florida Into Hell for Animals
December 9, 2012
Animals cut into pieces while still alive. Carcasses and internal organs tossed into the same area where animals live, amidst their own waste and without sufficient food or water.
This is backyard slaughter and butchery....

Source: Backyard Butchers Turn One Corner of Florida Into Hell for Animals
Author: Piper Hoffman
Date: 2012-12-11
2013-05-29
2013-01-19
German Agriculture Minister Aigner and FAO head Graziano da Silva urge international community to develop principles for responsible investments
2013-01-17
2013-01-17
2013-01-17
2013-01-04
2013-01-03
2013-01-03
2013-01-03
2012-12-30
2012-12-29
2012-12-28
2012-12-28
Wild wolves and brown bears killed over £20 Rudolph pâté