Book recommendation: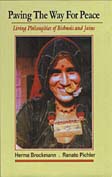 ---
Join us on


Facebook!
---
RSS engl.
RSS all lang.
Donation to EVANA.
New Report: US Demand for Meat to Drop Dramatically in 2013
December 3, 2012
A growing number of sources, from the New York Times to the Daily Livestock Report, indicates that there has been a steady decline in US meat consumption in the last several years. In fact, according to a recent report from the United States Department of Agriculture, Americans are expected to eat approximately half a billion fewer chickens and about 400,000 fewer cows in 2013 than they did in 2006. At the same time, Americans are expected to eat about 12 million fewer pigs next year, compared to peak consumption in 2007, and about 22 million fewer turkeys since a peak in 2008.
But what is driving this dramatic drop in meat consumption?...

Source: New Report: US Demand for Meat to Drop Dramatically in 2013
Author: By Nathan Runkle
Link:
Russia set to halt imports of U.S. beef, pork
Link:
Steve-O Gets Serious: Slams the Meat Industry, Promotes Compassion
Date: 2012-12-07
2013-05-29
2013-01-19
German Agriculture Minister Aigner and FAO head Graziano da Silva urge international community to develop principles for responsible investments
2013-01-17
2013-01-17
2013-01-17
2013-01-04
2013-01-03
2013-01-03
2013-01-03
2012-12-30
2012-12-29
2012-12-28
2012-12-28
Wild wolves and brown bears killed over £20 Rudolph pâté