Book recommendation: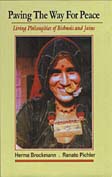 ---
Join us on


Facebook!
---
RSS engl.
RSS all lang.
Donation to EVANA.
Pollutants released by seafloor trawling affect marine life
6 December 2012
Commercial bottom trawling, the technique of pulling fishing gear across the seabed to catch fish and other seafood, releases pollutants trapped in the seabed, which can negatively affect local marine life and ecosystems. Recent findings from a Norwegian fjord show how mussels can take up high levels of contaminants released by trawling, with important health implications for consumers...

Source: Pollutants released by seafloor trawling affect marine life
Author: EU
Date: 2012-12-07
2013-05-29
2013-01-19
German Agriculture Minister Aigner and FAO head Graziano da Silva urge international community to develop principles for responsible investments
2013-01-17
2013-01-17
2013-01-17
2013-01-04
2013-01-03
2013-01-03
2013-01-03
2012-12-30
2012-12-29
2012-12-28
2012-12-28
Wild wolves and brown bears killed over £20 Rudolph pâté