Book recommendation: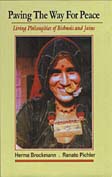 ---
Join us on


Facebook!
---
RSS engl.
RSS all lang.
Donation to EVANA.
Advising on which fish to eat is short term solution to protect against mercury exposure
6 December 2012
A US study has concluded that issuing public health advice on fish consumption is the best short-term solution to reducing people's exposure to mercury contamination. Reducing mercury emissions at source is considered a longer-term solution. Health advice should be targeted towards populations at greatest risk and consider the pollution levels of the water from which the fish came....

Source: Advising on which fish to eat is short term solution to protect against mercury exposure
Author: EU
Date: 2012-12-07
2013-05-29
2013-01-19
German Agriculture Minister Aigner and FAO head Graziano da Silva urge international community to develop principles for responsible investments
2013-01-17
2013-01-17
2013-01-17
2013-01-04
2013-01-03
2013-01-03
2013-01-03
2012-12-30
2012-12-29
2012-12-28
2012-12-28
Wild wolves and brown bears killed over £20 Rudolph pâté