Book recommendation: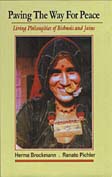 ---
Join us on


Facebook!
---
RSS engl.
RSS all lang.
Donation to EVANA.
Feathers ripped from birds' backs and gaping wounds sewn up with no pain relief:
The barbaric cost of your winter coat
30 November 2012
...The down jacket is currently experiencing astonishing popularity — but before you rush out and buy one, ask yourself this: how cruel is the coat?...

Source: Feathers ripped from birds' backs and gaping wounds sewn up with no pain relief
Author: Daily Mail
Date: 2012-12-06
2013-05-29
2013-01-19
German Agriculture Minister Aigner and FAO head Graziano da Silva urge international community to develop principles for responsible investments
2013-01-17
2013-01-17
2013-01-17
2013-01-04
2013-01-03
2013-01-03
2013-01-03
2012-12-30
2012-12-29
2012-12-28
2012-12-28
Wild wolves and brown bears killed over £20 Rudolph pâté