Book recommendation: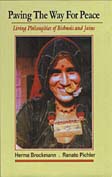 ---
Join us on


Facebook!
---
RSS engl.
RSS all lang.
Donation to EVANA.
There's something fishy about this milk… not anymore US scientists claim
30 November 2012
US researchers claim they have proved it possible to incorporate omega-3 fatty acid-rich fish oil into milk and dairy-based beverages in sufficient amounts to promote health without destroying taste or smell....

Source: There's something fishy about this milk… not anymore US scientists claim
Author: Dairyreporter
Date: 2012-12-05
2013-05-29
2013-01-19
German Agriculture Minister Aigner and FAO head Graziano da Silva urge international community to develop principles for responsible investments
2013-01-17
2013-01-17
2013-01-17
2013-01-04
2013-01-03
2013-01-03
2013-01-03
2012-12-30
2012-12-29
2012-12-28
2012-12-28
Wild wolves and brown bears killed over £20 Rudolph pâté