Book recommendation: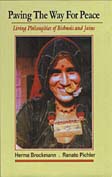 ---
Join us on


Facebook!
---
RSS engl.
RSS all lang.
Donation to EVANA.
Canada to be grilled over subsidies
4 December 2012
Pig producers in Australia, New Zealand and the US have warned that Canada will be challenged over its pork subsidisation programme in the next round of Trans-Pacific Partnership (TPP) negotiations....

Source: Canada to be grilled over subsidies
Author: Globalmeatnews
Link:
Canada extends livestock tax break
Date: 2012-12-04
2013-05-29
2013-01-19
German Agriculture Minister Aigner and FAO head Graziano da Silva urge international community to develop principles for responsible investments
2013-01-17
2013-01-17
2013-01-17
2013-01-04
2013-01-03
2013-01-03
2013-01-03
2012-12-30
2012-12-29
2012-12-28
2012-12-28
Wild wolves and brown bears killed over £20 Rudolph pâté