Book recommendation: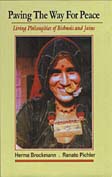 ---
Join us on


Facebook!
---
RSS engl.
RSS all lang.
Donation to EVANA.
All Boa constrictors fall under CITES and are listed under CITES Appendix II,
except B.c.occidentalis which is listed in CITES Appendix I.
In some regions Boa constrictor numbers have been severely hit by predation from humans and other animals, and over collection for the exotic and snake skin trades...

Source: All Boa constrictors fall under CITES and are listed under CITES Appendix II
Author: Wikipedia - photo Ulrich Schmitz/pixelio.de
Link:
Boa Constrictors Invade Puerto Rico
Link:
Boas are nonpoisonous constrictors found in tropical Central and South America
Link:
The Invasion of the Boa Constrictors
Date: 2012-12-03
2013-05-29
2013-01-19
German Agriculture Minister Aigner and FAO head Graziano da Silva urge international community to develop principles for responsible investments
2013-01-17
2013-01-17
2013-01-17
2013-01-04
2013-01-03
2013-01-03
2013-01-03
2012-12-30
2012-12-29
2012-12-28
2012-12-28
Wild wolves and brown bears killed over £20 Rudolph pâté