Book recommendation: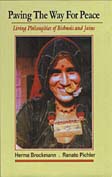 ---
Join us on


Facebook!
---
RSS engl.
RSS all lang.
Donation to EVANA.
Mob tries to set helpless bear ablaze in Kashmir, crowd cheers
November 24, 2012
People tried to set a bear on fire in the Shopian district of South Kashmir. As the bear climbed up a tree, the cheering mobs gathered around, they tied a burning cloth on a pole and raised it until it touched with the body of the bear...

Source: Mob tries to set helpless bear ablaze in Kashmir, crowd cheers
Author: Video
Date: 2012-11-27
2013-05-29
2013-01-19
German Agriculture Minister Aigner and FAO head Graziano da Silva urge international community to develop principles for responsible investments
2013-01-17
2013-01-17
2013-01-17
2013-01-04
2013-01-03
2013-01-03
2013-01-03
2012-12-30
2012-12-29
2012-12-28
2012-12-28
Wild wolves and brown bears killed over £20 Rudolph pâté