Book recommendation: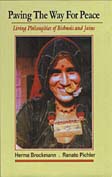 ---
Join us on


Facebook!
---
RSS engl.
RSS all lang.
Donation to EVANA.
India: Anger at Sangai fest over rare animal meat
Nov 25, 2012
The Thoubal unit of People for Animals (PFA) made the shocking disclosure that a food outlet at the ongoing Manipur Sangai Festival has on offer an array of dishes made from the meat of rare wild animals like boar (wild pig) and porcupine...

Source: Anger at Sangai fest over rare animal meat
Author: Times of India
Link:
Now, rotten meat enters city via road
Date: 2012-11-26
2013-05-29
2013-01-19
German Agriculture Minister Aigner and FAO head Graziano da Silva urge international community to develop principles for responsible investments
2013-01-17
2013-01-17
2013-01-17
2013-01-04
2013-01-03
2013-01-03
2013-01-03
2012-12-30
2012-12-29
2012-12-28
2012-12-28
Wild wolves and brown bears killed over £20 Rudolph pâté