Book recommendation: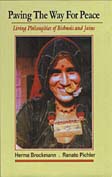 ---
Join us on


Facebook!
---
RSS engl.
RSS all lang.
Donation to EVANA.
Parliament closes loopholes in shark finning ban
22-11-2012
MEPs removed exceptions to the EU ban on "shark finning" - i.e. cutting off fins and dumping carcasses at sea - in a vote on Thursday. These exceptions required fishermen to keep carcases on board, but they made the ban difficult to enforce, as by allowing boats to land fins and bodies at different ports, they made it hard to match fin and carcass counts....

Source: Parliament closes loopholes in shark finning ban
Author: European Parliament / News
Link:
Europe moves closer to blanket ban on shark finning
Date: 2012-11-23
2013-05-29
2013-01-19
German Agriculture Minister Aigner and FAO head Graziano da Silva urge international community to develop principles for responsible investments
2013-01-17
2013-01-17
2013-01-17
2013-01-04
2013-01-03
2013-01-03
2013-01-03
2012-12-30
2012-12-29
2012-12-28
2012-12-28
Wild wolves and brown bears killed over £20 Rudolph pâté