Book recommendation: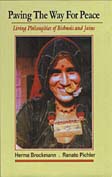 ---
Join us on


Facebook!
---
RSS engl.
RSS all lang.
Donation to EVANA.
Sweden: Effects of organochlorine pollution on animals take a long time to wear off
22 November 2012
Populations of otters, grey seals and sea eagles are slowly recovering in Sweden, which is likely to be thanks in part to a ban on organochlorine chemicals, such as PCBs and DDT, in the 1970s, according to a new study. However, the research shows that negative effects of these chemicals on the reproductive health of female animals persisted for more than 15 years after the ban was introduced....

Source: Effects of organochlorine pollution on animals take a long time to wear off
Author: EU
Date: 2012-11-22
2013-05-29
2013-01-19
German Agriculture Minister Aigner and FAO head Graziano da Silva urge international community to develop principles for responsible investments
2013-01-17
2013-01-17
2013-01-17
2013-01-04
2013-01-03
2013-01-03
2013-01-03
2012-12-30
2012-12-29
2012-12-28
2012-12-28
Wild wolves and brown bears killed over £20 Rudolph pâté