Book recommendation: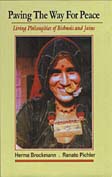 ---
Join us on


Facebook!
---
RSS engl.
RSS all lang.
Donation to EVANA.
What does 'wilderness' mean?
The challenge of defining an emerging concept in Europe
15 November 2012
How do we define 'wilderness'? This is an eagerly debated question emerging from wilderness protection in European biodiversity policy. Conservation researchers are discussing the meaning of wilderness in reality and as a concept, to support the management of protected areas in Europe....

Source: What does 'wilderness' mean?
Author: EU
Date: 2012-11-16
2013-05-29
2013-01-19
German Agriculture Minister Aigner and FAO head Graziano da Silva urge international community to develop principles for responsible investments
2013-01-17
2013-01-17
2013-01-17
2013-01-04
2013-01-03
2013-01-03
2013-01-03
2012-12-30
2012-12-29
2012-12-28
2012-12-28
Wild wolves and brown bears killed over £20 Rudolph pâté