Book recommendation: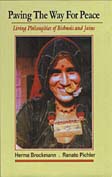 ---
Join us on


Facebook!
---
RSS engl.
RSS all lang.
Donation to EVANA.
USA: Cardinal Dolan wants Catholics to give up meat on all Fridays
November 14, 2012
...Millions of Catholics give up meat for lent, but Cardinal Dolan is proposing they give up meat year round on Fridays. He says it's a staple of the Catholic life that died in the 60s....

Source: Cardinal Dolan wants Catholics to give up meat on all Fridays
Author: Newsradio 620
Date: 2012-11-15
2013-05-29
2013-01-19
German Agriculture Minister Aigner and FAO head Graziano da Silva urge international community to develop principles for responsible investments
2013-01-17
2013-01-17
2013-01-17
2013-01-04
2013-01-03
2013-01-03
2013-01-03
2012-12-30
2012-12-29
2012-12-28
2012-12-28
Wild wolves and brown bears killed over £20 Rudolph pâté