Book recommendation: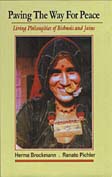 ---
Join us on


Facebook!
---
RSS engl.
RSS all lang.
Donation to EVANA.
Intensive agriculture is changing migratory route for birds
7 November 2012
New research suggests that many Ruffs are changing their migratory route when flying north to their breeding grounds in northern Europe and to Asia from Africa. This is because their food supply has been reduced by the effects of intensive agriculture in the Netherlands, where they commonly stop off, causing them to shift eastwards to stopping-off points in Eastern Europe instead....

Source: Intensive agriculture is changing migratory route for birds
Author: EU
Link:
How Birds Change their Tune to Deal with Urban Noise
Date: 2012-11-09
2013-05-29
2013-01-19
German Agriculture Minister Aigner and FAO head Graziano da Silva urge international community to develop principles for responsible investments
2013-01-17
2013-01-17
2013-01-17
2013-01-04
2013-01-03
2013-01-03
2013-01-03
2012-12-30
2012-12-29
2012-12-28
2012-12-28
Wild wolves and brown bears killed over £20 Rudolph pâté