Book recommendation: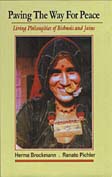 ---
Join us on


Facebook!
---
RSS engl.
RSS all lang.
Donation to EVANA.
Canada food safety revamp approved by agriculture committee
8 November 2012
A dramatic overhaul of Canada's food safety system is nearing final approval by policy-makers. The Safe Foods for Canada Act has been passed by the country's Standing Committee on Agriculture and Agri-Foods and will now be passed back to the House of Commons for a third reading...

Source: Canada food safety revamp approved by agriculture committee
Author: Gglobalmeatnews
Date: 2012-11-09
2013-05-29
2013-01-19
German Agriculture Minister Aigner and FAO head Graziano da Silva urge international community to develop principles for responsible investments
2013-01-17
2013-01-17
2013-01-17
2013-01-04
2013-01-03
2013-01-03
2013-01-03
2012-12-30
2012-12-29
2012-12-28
2012-12-28
Wild wolves and brown bears killed over £20 Rudolph pâté