Book recommendation: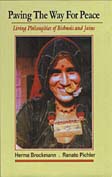 ---
Join us on


Facebook!
---
RSS engl.
RSS all lang.
Donation to EVANA.
Russia boosts protection for tigers
30 October 2012
Tiger hunting and habitat loss are the biggest factors in the decline of Tigers this century which has seen the world lose 97 per cent of its wild Tigers, including four sub-species to extinction. There may be as few as 3,200 of the endangered animals remaining...

Source: Russia boosts protection for Tigers
Author: TRAFFIC
Date: 2012-11-05
2013-05-29
2013-01-19
German Agriculture Minister Aigner and FAO head Graziano da Silva urge international community to develop principles for responsible investments
2013-01-17
2013-01-17
2013-01-17
2013-01-04
2013-01-03
2013-01-03
2013-01-03
2012-12-30
2012-12-29
2012-12-28
2012-12-28
Wild wolves and brown bears killed over £20 Rudolph pâté