Book recommendation: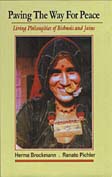 ---
Join us on


Facebook!
---
RSS engl.
RSS all lang.
Donation to EVANA.
Meat processing: 'Nigerian abattoirs are worrisome'
05 November 2012
MEAT consumption is an integral part of Nigerians' daily food. But, according to the Food and Agricultural Organization of the United Nations, it has been "traditionally viewed as the culprit for a significant proportion of human food-borne disease."...

Source: Meat processing: 'Nigerian abattoirs are worrisome'
Author: Nigerian Tribune
Date: 2012-11-05
2013-05-29
2013-01-19
German Agriculture Minister Aigner and FAO head Graziano da Silva urge international community to develop principles for responsible investments
2013-01-17
2013-01-17
2013-01-17
2013-01-04
2013-01-03
2013-01-03
2013-01-03
2012-12-30
2012-12-29
2012-12-28
2012-12-28
Wild wolves and brown bears killed over £20 Rudolph pâté