Book recommendation: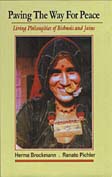 ---
Join us on


Facebook!
---
RSS engl.
RSS all lang.
Donation to EVANA.
We are How We Eat: A Jewish Approach to Food and Sustainability
Core Teaching #13
...At the global level, the changes we make in our food consumption will affect people, animals and plants in faraway places. May we eat with intention, and in so doing, help bring the world closer to its perfected state...

Source: We are How We Eat: A Jewish Approach to Food and Sustainability
Author: By Rabbi Yonatan Neril
Date: 2012-10-30
2013-05-29
2013-01-19
German Agriculture Minister Aigner and FAO head Graziano da Silva urge international community to develop principles for responsible investments
2013-01-17
2013-01-17
2013-01-17
2013-01-04
2013-01-03
2013-01-03
2013-01-03
2012-12-30
2012-12-29
2012-12-28
2012-12-28
Wild wolves and brown bears killed over £20 Rudolph pâté