Book recommendation: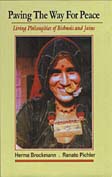 ---
Join us on


Facebook!
---
RSS engl.
RSS all lang.
Donation to EVANA.
Colombia: Bogota mayor fights for animal rights
8 October 2012
Colombia's Mayor Gustavo Petro claimed on Sunday at the World March for Animal Rights in Bogota that he will elminate all animal drawn vehicles in the capital city...

Source: Bogota mayor fights for animal rights
Author: Colombia Reports
Date: 2012-10-09
2013-05-29
2013-01-19
German Agriculture Minister Aigner and FAO head Graziano da Silva urge international community to develop principles for responsible investments
2013-01-17
2013-01-17
2013-01-17
2013-01-04
2013-01-03
2013-01-03
2013-01-03
2012-12-30
2012-12-29
2012-12-28
2012-12-28
Wild wolves and brown bears killed over £20 Rudolph pâté