Book recommendation: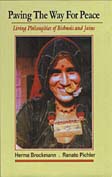 ---
Join us on


Facebook!
---
RSS engl.
RSS all lang.
Donation to EVANA.
FAO Food Price Index up 1.4 percent in September
Dairy, poultry, pork help push Index up slightly
4 October 2012, Rome - Following two months of stability, the FAO Food Price Index rose slightly in September 2012, up 1.4 percent, or 3 points, from its level in August.
The Index, based on the prices of a basket of internationally traded food commodities, climbed to 216 points in September from 213 points in August. The rise reflected strengthening dairy and meat prices...

Source: FAO Food Price Index up 1.4 percent in September
Author: FAO
Link:
China pork developments could hit world trade, finds study
Link:
CME: US meat industry dependent on global trade
Link:
World food prices rise, stay close to crisis levels: FAO
Date: 2012-10-05
2013-05-29
2013-01-19
German Agriculture Minister Aigner and FAO head Graziano da Silva urge international community to develop principles for responsible investments
2013-01-17
2013-01-17
2013-01-17
2013-01-04
2013-01-03
2013-01-03
2013-01-03
2012-12-30
2012-12-29
2012-12-28
2012-12-28
Wild wolves and brown bears killed over £20 Rudolph pâté