Book recommendation: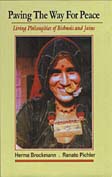 ---
Join us on


Facebook!
---
RSS engl.
RSS all lang.
Donation to EVANA.
Salt laden meals have immediate impact on circulation, researchers confirm
4 October 2012
High salt foods could have immediate effects on cardiovascular functioning, but the mechanisms behind such an effect are still a mystery, says the researcher behind the study....

Source: Salt laden meals have immediate impact on circulation, researchers confirm
Author: Foodnavigator
Date: 2012-10-04
2013-05-29
2013-01-19
German Agriculture Minister Aigner and FAO head Graziano da Silva urge international community to develop principles for responsible investments
2013-01-17
2013-01-17
2013-01-17
2013-01-04
2013-01-03
2013-01-03
2013-01-03
2012-12-30
2012-12-29
2012-12-28
2012-12-28
Wild wolves and brown bears killed over £20 Rudolph pâté