Book recommendation: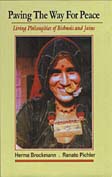 ---
Join us on


Facebook!
---
RSS engl.
RSS all lang.
Donation to EVANA.
You are what you eat: childhood nutrition has a longstanding effect on IQ
Press Release
03 October 2012
Children given more 'fast food' meals will grow up to have a lower IQ than those regularly given freshly-cooked meals, according to a study undertaken by an academic at Goldsmiths, University of London...

Source: You are what you eat: childhood nutrition has a longstanding effect on IQ
Author: Goldsmiths, University of London - photo Sebastian Karkus / pixelio.de
Link:
Fast food meals linked to lower IQ
Date: 2012-10-04
2013-05-29
2013-01-19
German Agriculture Minister Aigner and FAO head Graziano da Silva urge international community to develop principles for responsible investments
2013-01-17
2013-01-17
2013-01-17
2013-01-04
2013-01-03
2013-01-03
2013-01-03
2012-12-30
2012-12-29
2012-12-28
2012-12-28
Wild wolves and brown bears killed over £20 Rudolph pâté