Book recommendation: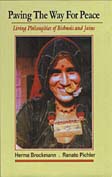 ---
Join us on


Facebook!
---
RSS engl.
RSS all lang.
Donation to EVANA.
Shocking demo in Israel: activists got branded by hot steel
Oct 2, 2012
On October 2nd 2012, world farm animals day, three animal rights activists in Israel got branded with a hot steel brand, in the same way farm animals are branded in factory farms....

Source: Shocking demo in Israel: activists got branded by hot steel
Author: video
Date: 2012-10-04
2013-05-29
2013-01-19
German Agriculture Minister Aigner and FAO head Graziano da Silva urge international community to develop principles for responsible investments
2013-01-17
2013-01-17
2013-01-17
2013-01-04
2013-01-03
2013-01-03
2013-01-03
2012-12-30
2012-12-29
2012-12-28
2012-12-28
Wild wolves and brown bears killed over £20 Rudolph pâté