Book recommendation: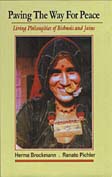 ---
Join us on


Facebook!
---
RSS engl.
RSS all lang.
Donation to EVANA.
USA: Orca Badly Hurt in SeaWorld Clash
10-01-2012
After visiting SeaWorld and taking photographs of Nakai's injury, Dr. Ingrid N. Visser, founder and principal scientist of the Orca Research Trust, found that there are "puncture marks that match orca teeth spacing," which "is a clear indication that an altercation between the orcas was involved."...

Source: Orca Badly Hurt in SeaWorld Clash
Author: PETA
Link:
PETA protests injury to whale at SeaWorld San Diego
Date: 2012-10-04
2013-05-29
2013-01-19
German Agriculture Minister Aigner and FAO head Graziano da Silva urge international community to develop principles for responsible investments
2013-01-17
2013-01-17
2013-01-17
2013-01-04
2013-01-03
2013-01-03
2013-01-03
2012-12-30
2012-12-29
2012-12-28
2012-12-28
Wild wolves and brown bears killed over £20 Rudolph pâté