Book recommendation: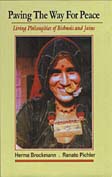 ---
Join us on


Facebook!
---
RSS engl.
RSS all lang.
Donation to EVANA.
Polar Bears 'R Us, Unless We Change
September 20, 2012
We need to make bigger and faster changes than most of us think. In the summer of 2007, scientists focusing on Greenland were surprised to find almost 40 percent of its ice sheet melting, while scientists focusing on polar bears predicted most of them would disappear by 2050. Five years later, in the summer of 2012, scientists were shocked to find 97 percent of Greenland's ice melting. So polar bears are now more surely doomed.
Yet polar bears are a barometer of larger outcomes...

Source: Polar Bears 'R Us, Unless We Change
Author: Blog by Chiara Cabiglio
Link:
Kaktovik Residents See More Polar Bears Than Usual
Link:
Threatened species listing for polar bears contested in U.S. court
Date: 2012-09-21
2013-01-20
Vegan intitiative for losing weight
2013-01-19
German Agriculture Minister Aigner and FAO head Graziano da Silva urge international community to develop principles for responsible investments
2013-01-17
2013-01-17
2013-01-17
2013-01-04
2013-01-03
2013-01-03
2013-01-03
2012-12-30
2012-12-29
2012-12-28
2012-12-28
Wild wolves and brown bears killed over Ł20 Rudolph pâté