Book recommendation: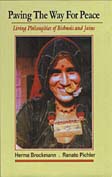 ---
Join us on


Facebook!
---
RSS engl.
RSS all lang.
Donation to EVANA.
EU: Citizens' rights and the environment are key priorities for petitions committee
12-07-2012
Defending citizens' rights in the fields of justice, property and free movement and protecting the environment are the main concerns of the EP petitions committee, says its 2011 activity report, approved on Thursday. MEPs also call for full clarification of the committee's involvement in hearings on successful citizens' initiatives....

Source: Citizens' rights and the environment are key priorities for petitions committee
Author: European Parliament / News
Date: 2012-07-19
2013-01-20
Vegan intitiative for losing weight
2013-01-19
German Agriculture Minister Aigner and FAO head Graziano da Silva urge international community to develop principles for responsible investments
2013-01-17
2013-01-17
2013-01-17
2013-01-04
2013-01-03
2013-01-03
2013-01-03
2012-12-30
2012-12-29
2012-12-28
2012-12-28
Wild wolves and brown bears killed over Ł20 Rudolph pâté