Book recommendation: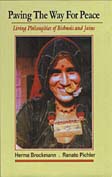 ---
Join us on


Facebook!
---
RSS engl.
RSS all lang.
Donation to EVANA.
Rare Footage of Cross River Gorillas Captured by Wildlife Conservation Society
May 8, 2012
Key support for the creation of the sanctuary was provided by the U.S. Fish and Wildlife Service, which also provided funding for the camera traps and other monitoring equipment...

Source: Rare Footage of Cross River Gorillas Captured by Wildlife Conservation Society
Author: WCSMedia
Link:
Amazing Video: First Camera Trap Footage of Critically Endangered Cross River Gorillas
Link:
Video Captures Hidden World of Elusive Apes
Date: 2012-05-10
2013-05-29
2013-01-19
German Agriculture Minister Aigner and FAO head Graziano da Silva urge international community to develop principles for responsible investments
2013-01-17
2013-01-17
2013-01-17
2013-01-04
2013-01-03
2013-01-03
2013-01-03
2012-12-30
2012-12-29
2012-12-28
2012-12-28
Wild wolves and brown bears killed over £20 Rudolph pâté