Book recommendation: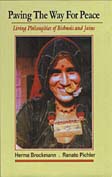 ---
Join us on


Facebook!
---
RSS engl.
RSS all lang.
Donation to EVANA.
Old news: Dogs are our best friends
But latest research informs us also that in return they use us as their 'tools', to be activated when things are getting tricky!
We might have known! After all, most Fidos managed to develop the manipulation of their humans into fine art.

Source: Dogs, But Not Wolves, Use Humans As Tools
Author: div
Link:
Benefits of Taking Your Dog to Work May Not Be Far-Fetched
Link:
Did Dogs Gain Their Social Intelligence By Accident?
Link:
Monday Pets: Biological Evidence That Dog is Man's Best Friend
Link:
Pet owners show greater concern for the environment
Date: 2012-05-03
2013-05-29
2013-01-19
German Agriculture Minister Aigner and FAO head Graziano da Silva urge international community to develop principles for responsible investments
2013-01-17
2013-01-17
2013-01-17
2013-01-04
2013-01-03
2013-01-03
2013-01-03
2012-12-30
2012-12-29
2012-12-28
2012-12-28
Wild wolves and brown bears killed over £20 Rudolph pâté