Book recommendation: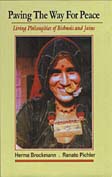 ---
Join us on


Facebook!
---
RSS engl.
RSS all lang.
Donation to EVANA.
Germany/Zoo Karlsruhe: After a scuffle with other animals a male giraffe was euthanized
March 2012
The animal had a broken jaw - and also suffered from previous handicaps.
But the life for giraffes isn't difficult only in Germany! The gentle long-necks are in trouble also in other zoos around the world...

Source: Nightmare zoo in Indonesia shaken by giraffe death
Author: div
Link:
Indonesia zoo giraffe dies with plastic in stomach
Link:
Surabaya Zoo Giraffe Death Brings Indonesia Animal Abuse To Light (PHOTOS)
Link:
Wanted: a tall, veggie bride! Hyderabad zoo's only male giraffe is desperately looking for a mate....
Date: 2012-03-12
2013-05-29
2013-01-19
German Agriculture Minister Aigner and FAO head Graziano da Silva urge international community to develop principles for responsible investments
2013-01-17
2013-01-17
2013-01-17
2013-01-04
2013-01-03
2013-01-03
2013-01-03
2012-12-30
2012-12-29
2012-12-28
2012-12-28
Wild wolves and brown bears killed over £20 Rudolph pâté