Book recommendation: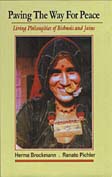 ---
Join us on


Facebook!
---
RSS engl.
RSS all lang.
Donation to EVANA.
Doctor's order: Pop pills with gelatin coatings !
What do you do?
"Some vegetarians will be shocked to learn about the widespread use of animal ingredients in medicines", said Liz O'Neill from the Vegetarian Society...

Source: Vegetarians and those on restricted diets unwittingly eating animal gelatin in meds February 27, 2012 in Medication
Author: div
Link:
Many drugs 'non-vegetarian and need better labelling'
Link:
Vegetarians Often Unaware That Animal Products Lurk in Many Prescription Pills
Link:
Vegetarians unwittingly consume gelatin in drugs
Date: 2012-02-28
2013-05-29
2013-01-19
German Agriculture Minister Aigner and FAO head Graziano da Silva urge international community to develop principles for responsible investments
2013-01-17
2013-01-17
2013-01-17
2013-01-04
2013-01-03
2013-01-03
2013-01-03
2012-12-30
2012-12-29
2012-12-28
2012-12-28
Wild wolves and brown bears killed over £20 Rudolph pâté