Book recommendation: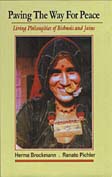 ---
Join us on


Facebook!
---
RSS engl.
RSS all lang.
Donation to EVANA.
Animals are there to be eaten!
That's what hard core meat-eaters are proclaiming loud and clear
But aren't things rather a bit more complicated?
Doesn't the nagging feeling of allowing animal flesh to ravage body and soul turn out to be a somewhat unacceptable side dish eventually?

Author: div
Link:
Eating meat, with a side of internal conflict
Link:
Farm Animal Angst: Decoding the Sustainable and Humane Meat Hysteria
Link:
Meat Eaters Downplay Animal Minds
Date: 2012-02-18
Other EVANA-articles about this topic:
Hurting animals makes us stupid
(en)
2013-05-29
2013-01-19
German Agriculture Minister Aigner and FAO head Graziano da Silva urge international community to develop principles for responsible investments
2013-01-17
2013-01-17
2013-01-17
2013-01-04
2013-01-03
2013-01-03
2013-01-03
2012-12-30
2012-12-29
2012-12-28
2012-12-28
Wild wolves and brown bears killed over £20 Rudolph pâté