Book recommendation: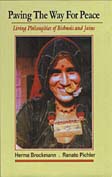 ---
Join us on


Facebook!
---
RSS engl.
RSS all lang.
Donation to EVANA.
Jens Holm, Member of Swedish Parliament:
"The elections are over and almost all the votes are counted. It is now clear: I have been elected Member of the Swedish Parliament. I feel very honoured. I am grateful to everyone that has voted for me and the Left Party. Thank you!
I will especially work with issues dealing with climate change, animal rights and global justice.
I feel passionate about working hard for replacing the current neo-liberal government with a red-green. That struggle starts here and now: A new government and new politics, that's what Sweden needs."
September 23, 2010

Source: Jens Holm, Member of Swedish Parliament
Author: Jens Holm
Link:
In protest against the current system in the EU Parliament, whereby members get paid flat-rate allowances, rather than allowances based on the documented cost for travel, offices and other expenses, Swedish MEP Jens Holm has given away around €70,000
Date: 2010-10-03
Other EVANA-articles about this topic:
Sweden: Shooting wolves to save the wolf population?
(en)
EU: Commission urges Sweden to respect nature legislation in protecting endangered wolves
(en)
Sweden: Unethical and illegal killing of wolves
(en)
Wolf Hunting in Sweden
(en)
EVANA Interview with Jens Holm, member of the European Parliament representing the Swedish Left Party:
(en)
PETITION TO UN - 'FOOD VS FEED' -
(en)
Jens Holm, MEP Sweden: We should abolish meat subsidies,
(en)
2013-05-29
2013-01-19
German Agriculture Minister Aigner and FAO head Graziano da Silva urge international community to develop principles for responsible investments
2013-01-17
2013-01-17
2013-01-17
2013-01-04
2013-01-03
2013-01-03
2013-01-03
2012-12-30
2012-12-29
2012-12-28
2012-12-28
Wild wolves and brown bears killed over £20 Rudolph pâté