Book recommendation: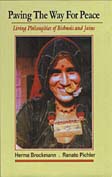 ---
Join us on


Facebook!
---
RSS engl.
RSS all lang.
Donation to EVANA.
If you eat Fish, you aren't Vegetarian
Pescetarian? Fish are Animals, Too.
Mar 20, 2010
Every so often, I go out to some restaurant and they start telling me the specials and, by way of saving us all some time, I offer that "I'm vegetarian." Almost invariably, the waiter asks,
"Do you eat fish."
"No," I say. "I'm vegetarian."
"Some vegetarians eat fish," the waiter helpfully points out...

Source: If you eat Fish, you aren't Vegetarian
Author: Waylon Lewis
Link:
A vegetarian does not eat meat, including: red meat, game, poultry, fish, crustacea, shellfish, and products of animal slaughter such as animal-derived gelatin and rennet
Link:
Fish suffer greatly when caught, farmed and killed for their flesh...
Link:
Fish-eating vegetarian an oxymoron at best
Date: 2010-03-23
2013-05-29
2013-01-19
German Agriculture Minister Aigner and FAO head Graziano da Silva urge international community to develop principles for responsible investments
2013-01-17
2013-01-17
2013-01-17
2013-01-04
2013-01-03
2013-01-03
2013-01-03
2012-12-30
2012-12-29
2012-12-28
2012-12-28
Wild wolves and brown bears killed over £20 Rudolph pâté