Book recommendation: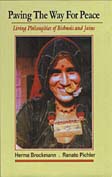 ---
Join us on


Facebook!
---
RSS engl.
RSS all lang.
Donation to EVANA.
Japan: Dolphin massacres in Taiji to continue?
11 March 2011
One wonders about the obsession of some Taiji fishermen who remain hellbent on continuing the annual atrocities against peaceful dolphins.
Is 'tradition' really a good enough reason for a bloodbath which fills the international community with deep disgust - and doesn't do much for the imagine of the whole country either?

Source: Taiji fishermen keep tradition going in Japan's oldest whaling town
Author: EVANA
Link:
Don't eat that dolphin!
Link:
Japan Mayor Protests Dolphin Hunt Documentary Oscar
Link:
'The Cove' Producer Weighs In On Sea Shepherd And Reveals A Big Secret
Date: 2011-03-11
Other EVANA-articles about this topic:
Tsunami in Japan: Speaking of Taiji...
(en)
Japan: Inhabitants of Taiji receive surprise gift:
(en)
2013-05-29
2013-01-19
German Agriculture Minister Aigner and FAO head Graziano da Silva urge international community to develop principles for responsible investments
2013-01-17
2013-01-17
2013-01-17
2013-01-04
2013-01-03
2013-01-03
2013-01-03
2012-12-30
2012-12-29
2012-12-28
2012-12-28
Wild wolves and brown bears killed over £20 Rudolph pâté