Book recommendation: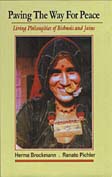 ---
Join us on


Facebook!
---
RSS engl.
RSS all lang.
Donation to EVANA.
USA: Doth Smithfield Protest Too Much? Swine Flu Brings Focus to Factory Farm Practices
Leslie Hatfield
May 01, 2009
As I wrote earlier this week, the virus formerly known as the swine flu (although the CDC continues to say that indeed the H1N1 strain does, as initially reported, contain swine, human and avian virus components) seems quite likely to have links to an industrial hog operation in the La Gloria community where the outbreak was believed to have started, although new information suggests that this strain of the flu may actually have origins in the US as well as Asia.
As could be expected, Smithfield Foods, the world's largest pork processor and co-owner of the La Gloria facility in question, came out early last weekend denying culpability in the outbreak...
Link:
America's top pork producer churns out a sea of waste that has destroyed rivers, killed millions of fish and generated one of the largest fines in EPA history. Welcome to the dark side of the other white meat
Link:
Doth Smithfield Protest Too Much?
Link:
Smithfield shares drop on worries about swine flu
Date: 2009-05-03
Other EVANA-articles about this topic:
CDC Confirms Ties to Virus First Discovered in U.S. Pig Factories -- Crowded conditions on factory farms create breeding grounds for new viruses
(en)
Swine-flu outbreak linked to Smithfield factory farms
(en)
Smithfield: One pig is slaughtered every two seconds...
(en)
USA: Smithfield Foods, the largest pork processor in the world, killed 27 million hogs last year
(en)
PETA vs. Smithfield
(en)
Poland: Smithfield Foods meat processing plant shut
(en)
2013-05-29
2013-01-19
German Agriculture Minister Aigner and FAO head Graziano da Silva urge international community to develop principles for responsible investments
2013-01-17
2013-01-17
2013-01-17
2013-01-04
2013-01-03
2013-01-03
2013-01-03
2012-12-30
2012-12-29
2012-12-28
2012-12-28
Wild wolves and brown bears killed over £20 Rudolph pâté