Book recommendation: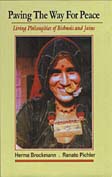 ---
Join us on


Facebook!
---
RSS engl.
RSS all lang.
Donation to EVANA.
There is a new children's book called 'That's Why We Don't Eat Animals'
'That's Why We Don't Eat Animals' uses colorful artwork and lively text to introduce vegetarianism and veganism to early readers (ages six to ten).
Written and illustrated by Ruby Roth, the book features an endearing animal cast of pigs, turkeys, cows, quail, turtles, and dolphins. These creatures are shown in both their natural state—rooting around, bonding, nuzzling, cuddling, grooming one another, and charming each other with their family instincts and rituals—and in the terrible conditions of the factory farm..........

Author: Ruby Roth
Link:
Amazon: That's Why We Don't Eat Animals: A Book About Vegans, Vegetarians, and All Living Things (Hardcover)
Date: 2009-04-05
2013-05-29
2013-01-19
German Agriculture Minister Aigner and FAO head Graziano da Silva urge international community to develop principles for responsible investments
2013-01-17
2013-01-17
2013-01-17
2013-01-04
2013-01-03
2013-01-03
2013-01-03
2012-12-30
2012-12-29
2012-12-28
2012-12-28
Wild wolves and brown bears killed over £20 Rudolph pâté