Book recommendation: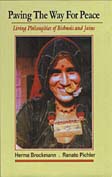 ---
Join us on


Facebook!
---
RSS engl.
RSS all lang.
Donation to EVANA.
Slovenia: All hail the mystic President
Slovenia's President is a recluse. Told he had cancer, Janez Drnovsek moved alone to the woods and embraced his inner spirituality. His Government despises him but he is a hero to his people
15 November 2007
It is not often that you ask a European head of state whether he has gone loopy, but in the case of Janez Drnovsek, Slovenia's reclusive President, the question seems almost unavoidable.
Bald, monkish and skeletally thin, Drnovsek has abandoned his capital for a mountain retreat. He no longer speaks to his Government. He boycotts state occasions, and disappears for weeks at a time. He has turned vegan, talks like a New Age mystic of his quest for "higher consciousness" and "inner balance", and communicates with the Slovenian people through books on spirituality. He set out to tackle the problems of the world from a country smaller than Wales, and has become a champion of progressive causes.
It is an astonishing transformation...

Source: All hail the mystic President
Author: div
Link:
Drnovšek in Vegetarian Elite - The Noble Way of Living 1/2
Link:
Drnovšek in Vegetarian Elite - The Noble Way of Living 2/2
Date: 2007-11-19
Other EVANA-articles about this topic:
Shining World Leadership Award - President of Slovenia, Dr. Janez Drnovsek
(en)
I am you and you are me
(en)
Slovenia: Meet the President - Janez Drnovsek
(en)
2007 Easter Message by the Slovenian President Dr. Janez Drnovšek:
(en)
'I can foresee that in the not-so-distant-future people will eat only vegetarian food'
(en)
India: Dr Janez Drnovšek, President of the Republic of Slovenia, to attend the conference
(en)
Address by Dr. Janez Drnovšek, President of the Republic of Slovenia,
(en)
Slovenian President finds peace and wants to share it:
(en)
Dr. Janez Drnovšek, President of Republic Slovenia, about vegetarianism and animal rights
(en)
2013-05-29
2013-01-19
German Agriculture Minister Aigner and FAO head Graziano da Silva urge international community to develop principles for responsible investments
2013-01-17
2013-01-17
2013-01-17
2013-01-04
2013-01-03
2013-01-03
2013-01-03
2012-12-30
2012-12-29
2012-12-28
2012-12-28
Wild wolves and brown bears killed over £20 Rudolph pâté