Book recommendation: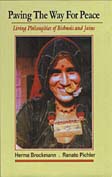 ---
Join us on


Facebook!
---
RSS engl.
RSS all lang.
Donation to EVANA.
Korean Goverment Officials Eat Moon Bears
20 May 2007
South Korean government officials implicated in bear eating scandal!

South Korean government officials have been implicated in a scandal that highlights the horrific treatment of Moon Bears in South Korea. The case has shocked many in South Korea as it proves links between bear farming interests and government officials whose job is to protect the Moon Bears.

Source: Korean Goverment Officials Eat Moon Bears
Link:
Petition
Date: 2007-05-21
2013-05-29
2013-01-19
German Agriculture Minister Aigner and FAO head Graziano da Silva urge international community to develop principles for responsible investments
2013-01-17
2013-01-17
2013-01-17
2013-01-04
2013-01-03
2013-01-03
2013-01-03
2012-12-30
2012-12-29
2012-12-28
2012-12-28
Wild wolves and brown bears killed over £20 Rudolph pâté