Book recommendation: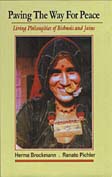 ---
Join us on


Facebook!
---
RSS engl.
RSS all lang.
Donation to EVANA.
USA: Smithfield is exporting the stink to Poland and Romania
In the next five years, Smithfield Foods plans to nearly double its sow herd in Poland, moving from 61,000 to 120,000 head. If the company accomplishes this, it will produce about 2 million hogs in the country, according to the company's annual report.
In nearby Romania, Smithfield wants to increase its annual pig production to 3.6 million and increase its breeding herd from 32,000 to 200,000 head.

Author: Pork Alert from Pork magazine, September 5, 2006
Link:
Poland had cheap labor, good land ...
Link:
Smithfield Draws Mixed Reviews in Poland
Link:
Smithfield's Invasion of Poland
Link:
Smithfield's terrible dung
Date: 2006-09-07
Other EVANA-articles about this topic:
A U.S. Hog Giant Transforms Eastern Europe
(en)
Flu fears costs pork industry $2.5 million a day
(en)
Swine-flu outbreak linked to Smithfield factory farms
(en)
Smithfield: One pig is slaughtered every two seconds...
(en)
Romania pig genocide
(en)
USA: Smithfield Foods, the largest pork processor in the world, killed 27 million hogs last year
(en)
Smithfield's Invasion of Poland
(en)
USA: Ohio, Michigan megafarms spur clashes over air, water pollution
(en)
USA: PETA Calls for Cruelty-to-Animals Charges Against Smithfield Foods
(en)
FAO: Industrial livestock production near cities often damages the environment
(en)
USA: PETA Calls for Cruelty-to-Animals Charges Against Smithfield Foods
(en)
PETA vs. Smithfield
(en)
Poland: Smithfield Foods meat processing plant shut
(en)
USA: Company outsources pigsties to Poland
(en)
2013-05-29
2013-01-19
German Agriculture Minister Aigner and FAO head Graziano da Silva urge international community to develop principles for responsible investments
2013-01-17
2013-01-17
2013-01-17
2013-01-04
2013-01-03
2013-01-03
2013-01-03
2012-12-30
2012-12-29
2012-12-28
2012-12-28
Wild wolves and brown bears killed over £20 Rudolph pâté